Have you ever noticed articles or tours mentioning "campsites" in Djibouti, and you're probably wondering what's behind this typical accommodation in the country?
A camp, what's that?
The camp is a set of generally traditional constructions: straw huts or daboytas, used for tourist accommodation. Catering is also usually provided on site.
The camps are composed of 3 zones:
The residential area consisting of several huts or Daboytas, where tourists settle. They are equipped with one or more beds with mattresses, sheets, pillows and mosquito nets.
The common areas include the dining room where dinner, breakfast and lunch are taken together. They also include the sanitary facilities: showers and toilets.
The "utilities" part includes the kitchen area, storage and maintenance buildings as well as staff accommodation.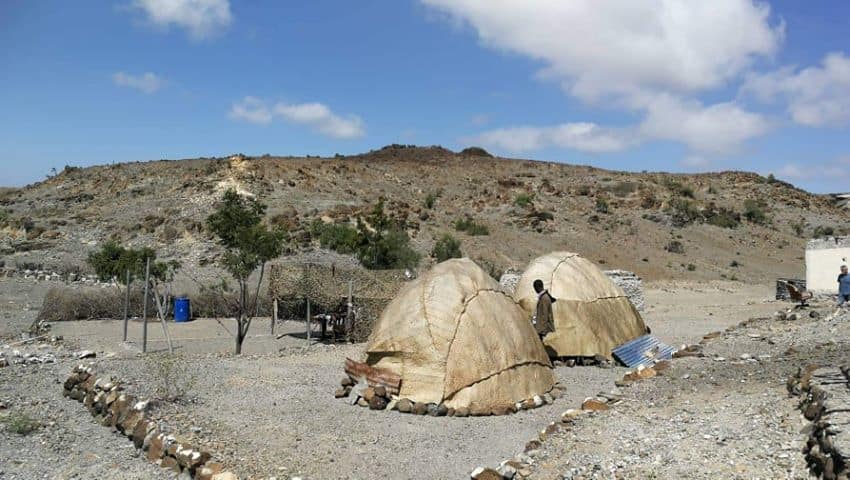 Even if the comfort is not that of a 4-star hotel, diversity is the order of the day, and everything is planned to make your stay pleasant: the campsites are equipped with solar panels and/or generators.
Services and activities in the camps
In addition to board and lodging, the camps offer activities according to their location:
Seaside: swimming, observation of the marine fauna and flora with flippers-masque-tuba, boat trips with fishing, or in a pirogue near a mangrove, canoeing and kayaking.
Mountainous or bush area: guided tours, excursions, camel rides.
Camps are sometimes set up close to a village, which makes contact with the local population possible. You can buy local handicrafts, honey, or fruits and vegetables.
Occasionally, evenings of traditional dances and songs may be offered!
Some examples, in pictures, of campsites in different environments: forests, mountains, seaside ...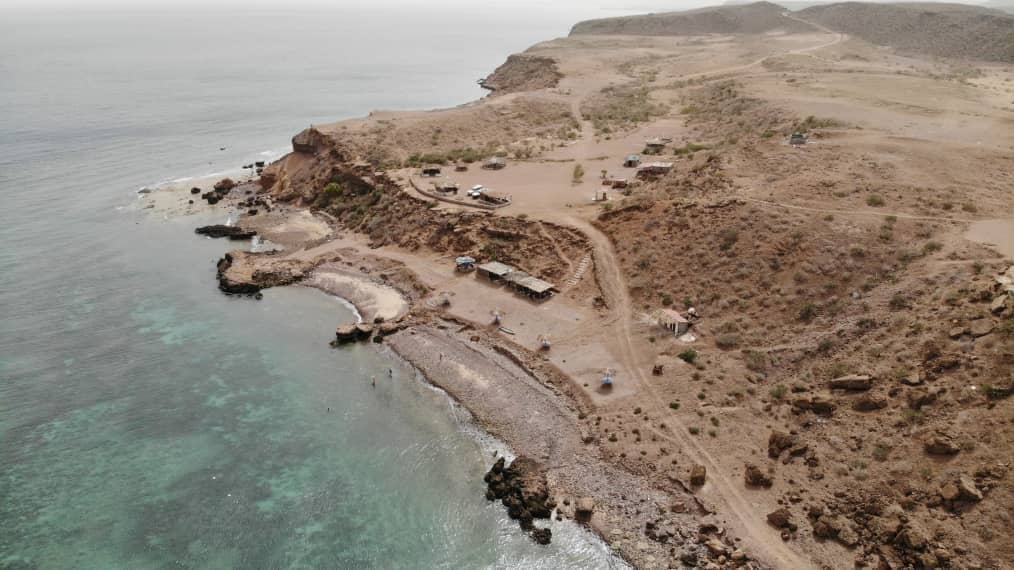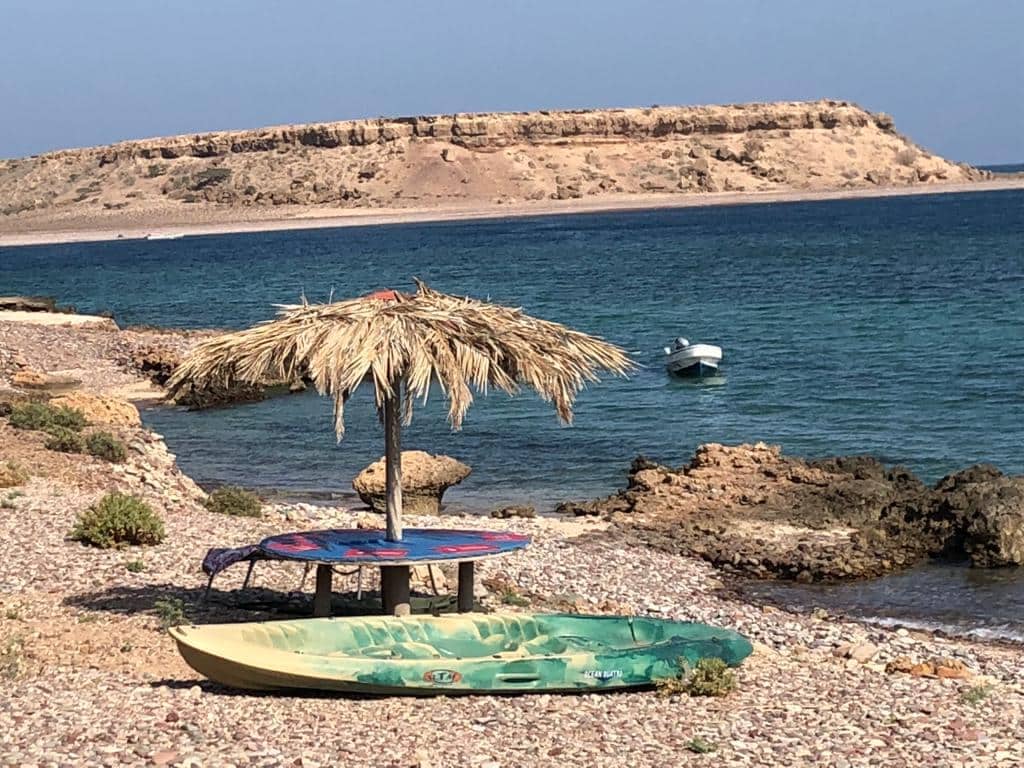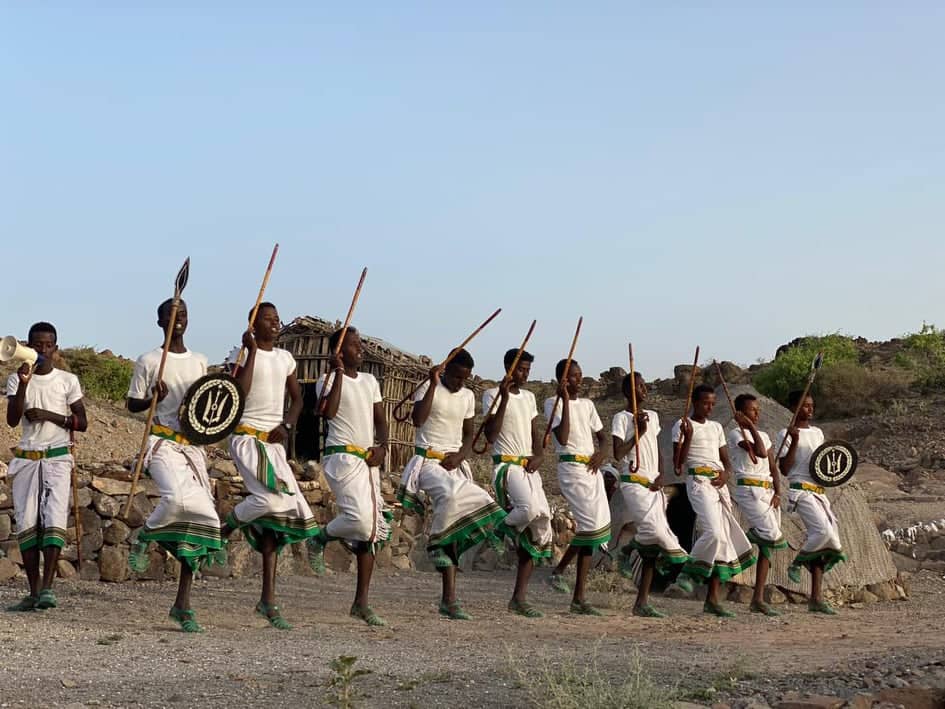 Where to find the campsites?
All over Djibouti, the camps are always located in the middle of nature, in beautiful places. As you can see, you will be able to enjoy various landscapes such as seaside, green forests or more desert areas. They are therefore excellent starting points to discover the diversity of the places in an authentic way, and to get to know the local population! Important to know... These places are well deserved, because, with rare exceptions, they are located at the end of tracks that can only be reached by 4×4 vehicles. But this is also what makes their charm in our opinion!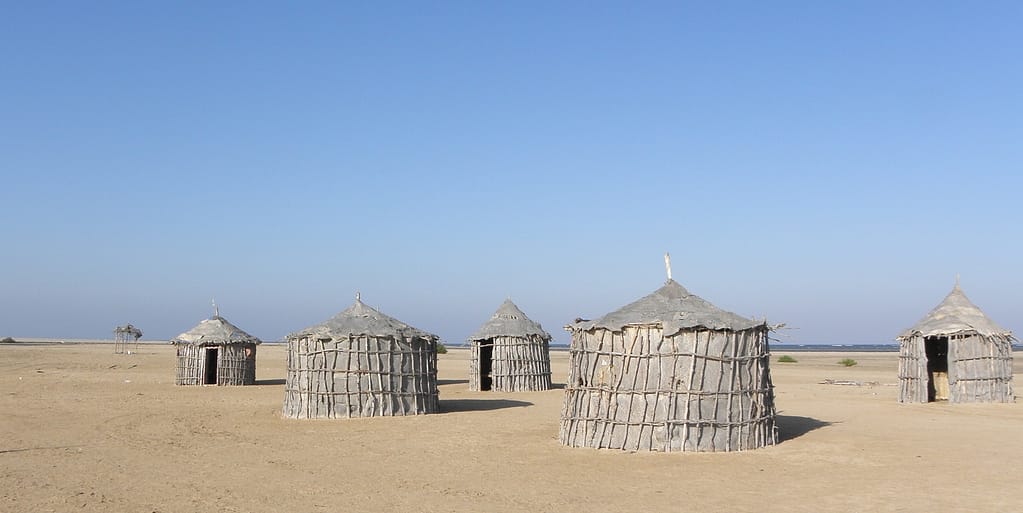 Finally, if you wish to discover our tours, all those of Djibouti contain discoveries of campsites: this way to find your happiness!